CHARITABLE GIVING
Capital Area Food Bank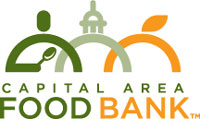 Ever wonder what happens to the leftovers at the show? We are proud to donate perishable products to the Capital Area Food Bank. On Sunday evening after the show, our prep kitchen team and exhibitors load up the Capital Area Food Bank truck. The Capital Area Food Bank helps to feed those who suffer from hunger in the DC area by acquiring food and distributing it through their network of member agencies.
Educated Eats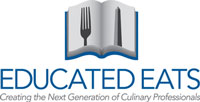 Founded in 2004, Educated Eats is committed to promoting the restaurant and foodservice industry as a career of unlimited opportunities. Through our partnership with Educated Eats, we aim to provide scholarships for promising culinary students and support public school districts to design and implement culinary education programs.
James Beard Foundation

The James Beard Foundation is at the center of America's culinary community, dedicated to exploring the way food enriches our lives. Through our partnership, we bring the best of the best in culinary talent to present on the James Beard Cooking Stage – all presenters are James Beard Award winners, nominees or chefs who have cooked at the Beard House. Our goal is to celebrate America's culinary talent and honor James Beard's legacy through scholarship and education. We also thank our incredible chefs for making this program possible.
The Washington Literacy Center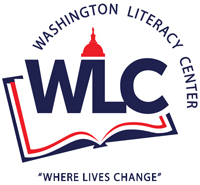 The Washington Literacy Center has been helping DC residents with the greatest barriers and fewest resources learn to read since 1965. Starting off as an all-volunteer initiative, the WLC has grown into a dynamic nonprofit with full-time staff, professionally-trained instructors, and passionate volunteers.