BBQ Bash presented by: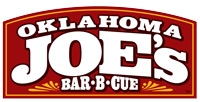 Grab a napkin – Join us at MetroCooking DC's BBQ Bash!
Sample scrumptious meats from DC's top BBQ joints, discover the hottest trends in grilling, and perfect your own grill game with secrets from the grilling experts. Plus, vote on your favorite tasting and help us determine DC's best BBQ!
Tastings, demonstrations and saucy seminars

David Guas, featured grill expert, TV host, and owner of DC's Bayou Bakery will share his top tips for home barbecuing and grilling plus his 5 essential pantry items of spices and rubs. In addition, David Guas will be signing his latest cookbook, Grill Nation - get your personalized copy to take home!

Danielle Bennett, better known to the BBQ community as Diva Q, is one of the most influential woman in barbecue & grilling! Our official BBQ Bash judge is the star of Travel Channel's BBQ Crawl, where she eats and competes her way across America to find the country's best BBQ. Join us at her live demo and learn her secret tips and tricks of all things barbecue!
Ticket Details
Ticket includes entry to the BBQ Bash pavilion as well as complimentary General Admission valid for Saturday, December 9th only. The BBQ Bash Pavilion is open from 12 – 4 pm, wristbands will be provided to allow you to enter and exit as you please.
Buy David Guas Book Signing & BBQ Bash tickets now »


2016 BBQ Bash Participants
Schedule
BBQ Bash Tasting Hours: 12 – 4 pm
1:00 pm: David Guas Demo
1:45 pm: Grill Nation Book Signing
2:30 pm: Diva Q Demo

Establishment + Participation Information
For participation or sponsorship information, click here.
To reserve your space in the 2017 BBQ Bash, click here.
Questions? Email: caroline.zimmerman@ejkrause.com